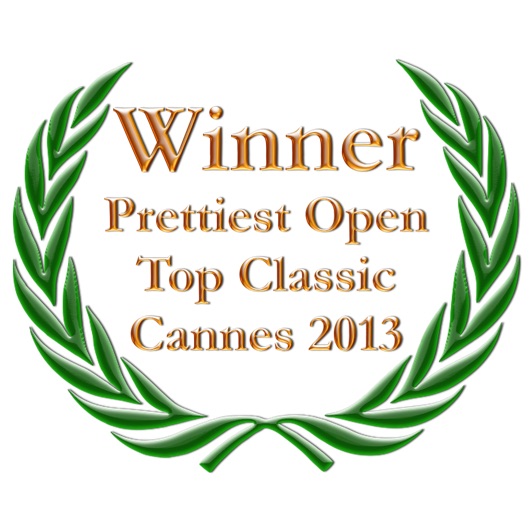 If there is a more romantic way to get married, we cannot think of it… Likewise, if there is a more French way to tie the knot, we cannot imagine it!

Ideal for the honeymoon couple to announce their new life together, both bride and groom will be the talk of the town as the wedding cortege passes!
Birthdays & Anniversaries
Is there a better way to celebrate an anniversary or birthday than in our Traction, with a select group of friends? We don't think so!
Shore Excursions & Private Tours
Satisfaction guaranteed - but don't just take our word for it.
"Stunning! Captivating!" is how the O'Regan family (pictured above) described their day out.

"Fabulous! We were stars for the day - everyone was watching us with jealousy while we were in that beautiful machine!" is what Derek and Jean Bradley wrote to us after their tour.
Share the pleasure of taking a step back in time as your board legendary vehicles from a former époque. Your clients and guests will be guaranteed to travel - and to arrive at their destination - grinning from ear to ear. What better way to enthuse your team? What better way to guarantee a great outcome to your seminary?

Our 1953 Citroën Traction open-top tourer is truly one of a kind. However, we have access to many vintage vehicles from the period, and can organise up to 50 chauffeur-driven cars to be put at your disposal.
Few events are not adapted to the use of our Traction. Above, Miss Provence 2015 is proud to welcome the public to the St-Laurent-du-Var Lions Club Collectors' Car Meeting.

Product launches, press events, advertising… Whatever the event, our Traction will guarantee that your event is a success.

Wherever she goes, she turns heads. More remarked upon than Lamborghinis, more sophisticated than Rolls-Royces, more exclusive than Bugattis…

Be the star of your own movie: an unforgettable day out in this rare and precious vintage car is guaranteed!
Be the centre of attention… whatever the event!
BANNER: Justin Sawyer: http://www.sunnydaysnice.com

VIDEO & ALL OTHER IMAGES: Justin Sawyer: http://www.sunnydaysnice.com
x
We use cookies to ensure that we give you the best experience on our website. If you continue without changing your settings, we'll assume that you are happy to receive all cookies from this website. If you would like to see which cookies we use, you may do so by clicking here

Special events with SUNNYdays Prestige Travel's vintage Citroën